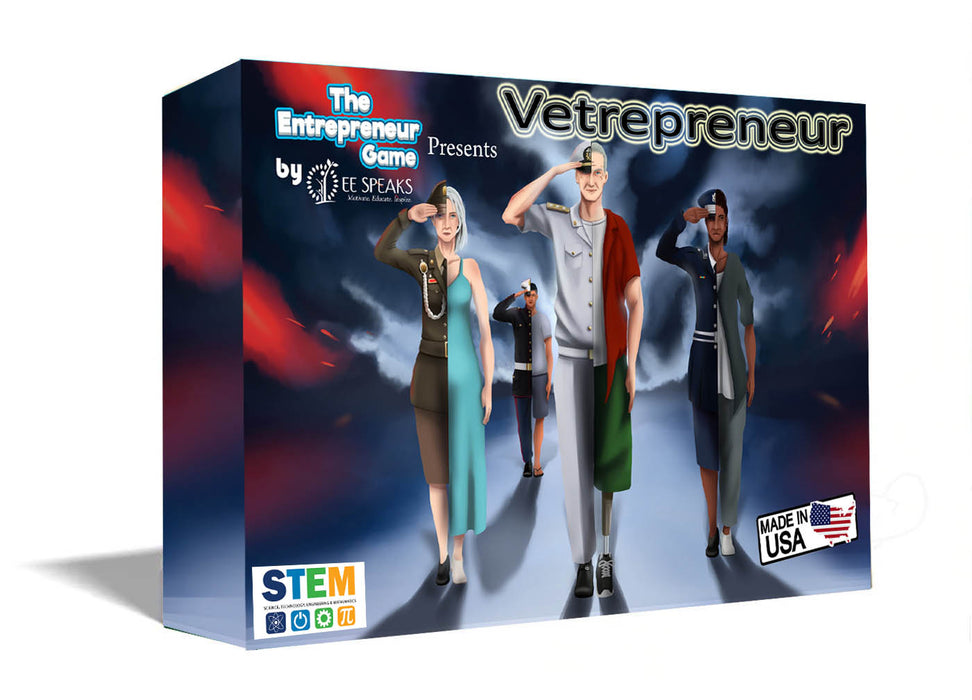 VETREPRENEUR: Entrepreneur Game for Military Personnel
VETREPRENEUR: Serve those who Served us.

Hundreds of thousands of men and women have offered their lives in service to us all. With this version of the popular game, we look to add something special to their legacy; giving back the gift of Entrepreneurship. Many of our brave servicemen and women have not received entrepreneurial training; and although they have developed a plethora of skills and gifts that can continue to uplift the lives of us all, many don't know that Entrepreneurship is in the realm of possibilities for them. With this game version, we intend to show our veterans not only do we care about their ability to live their dream, but we also care about their ability to earn a living wage doing something they love and are particularly suited for. 
VETREPRENEUR
by The Entrepreneur Game by EESpeaks
Players utilize skill for life and business: math, decision-making, critical thinking, negotiations, investing, marketing and more.

Instills necessary knowledge and insights needed to be a successful entrepreneur

Transforms classrooms and homes into incredible places of learning

Uses real-life entrepreneur scenarios

Engaging game designed to transform players learn and apply entrepreneurship in and out of the classroom